During registration or during transfer, you can already set a target address to be forwarded by the Nameservers.
To forward to an URL after you already have registered or transferred a domain, please follow the subsequent steps: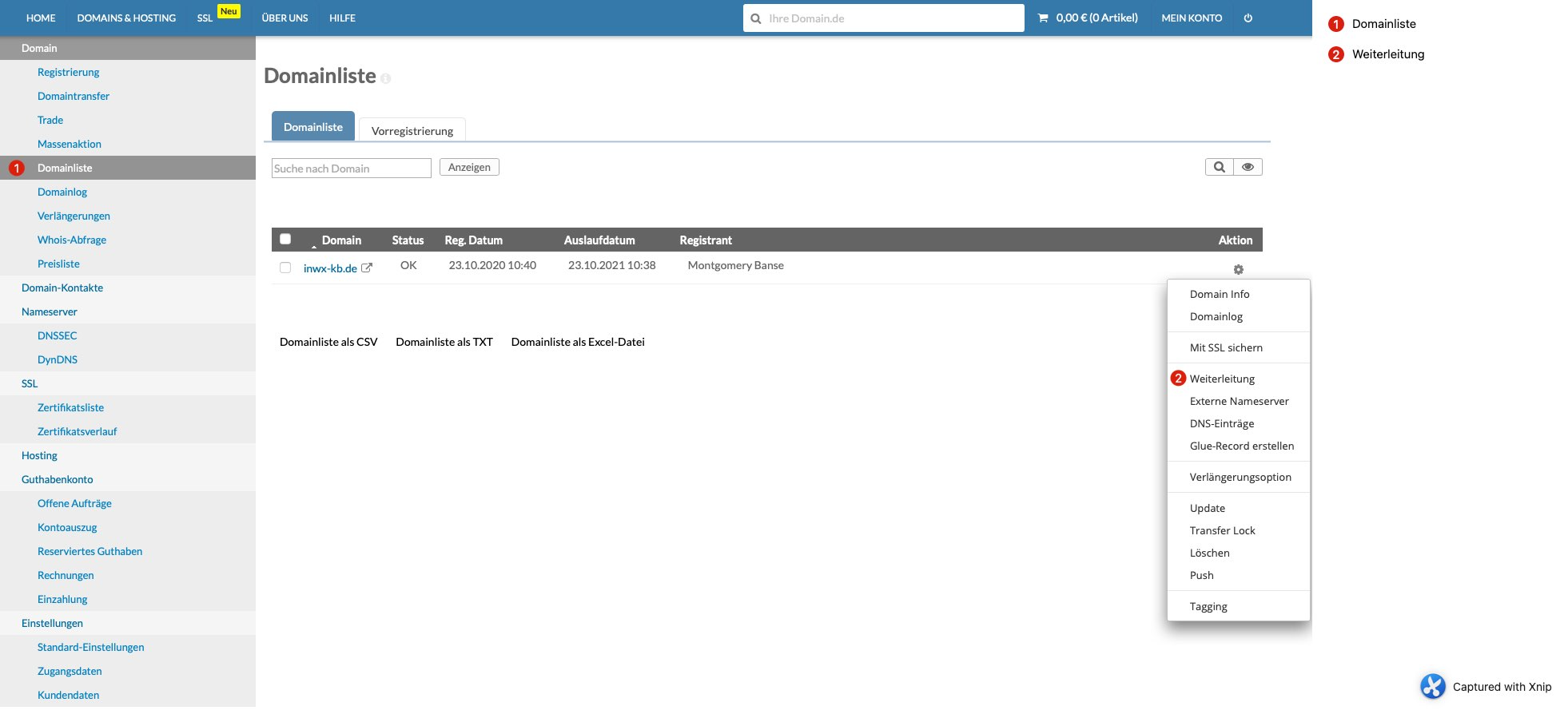 Click on Domain list (1) in the customer area on the left and then on Forwarding (2) in the Action menu.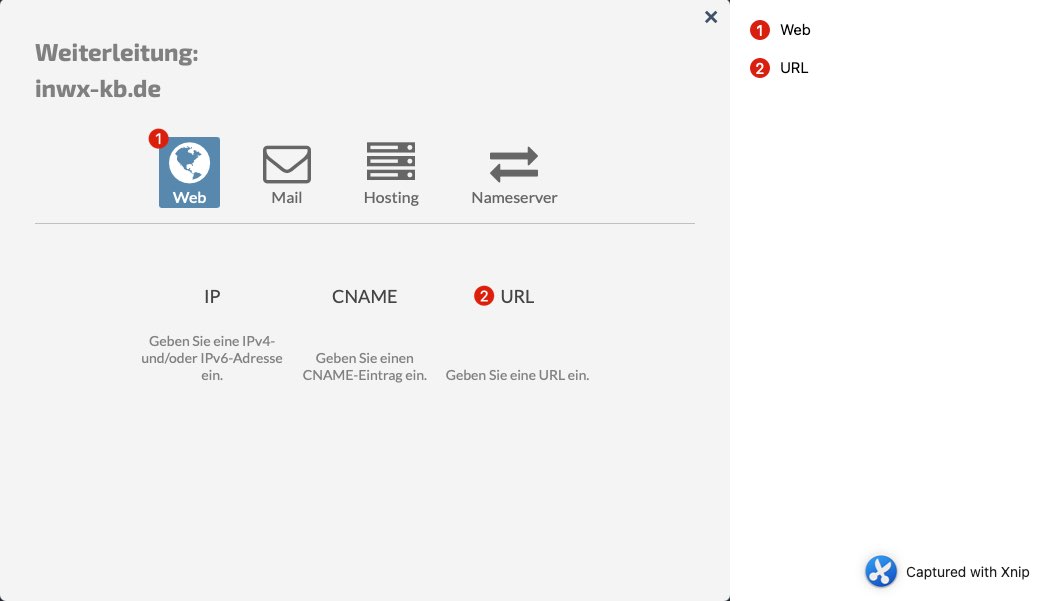 Now select the Web icon (1) and then the URL option (2)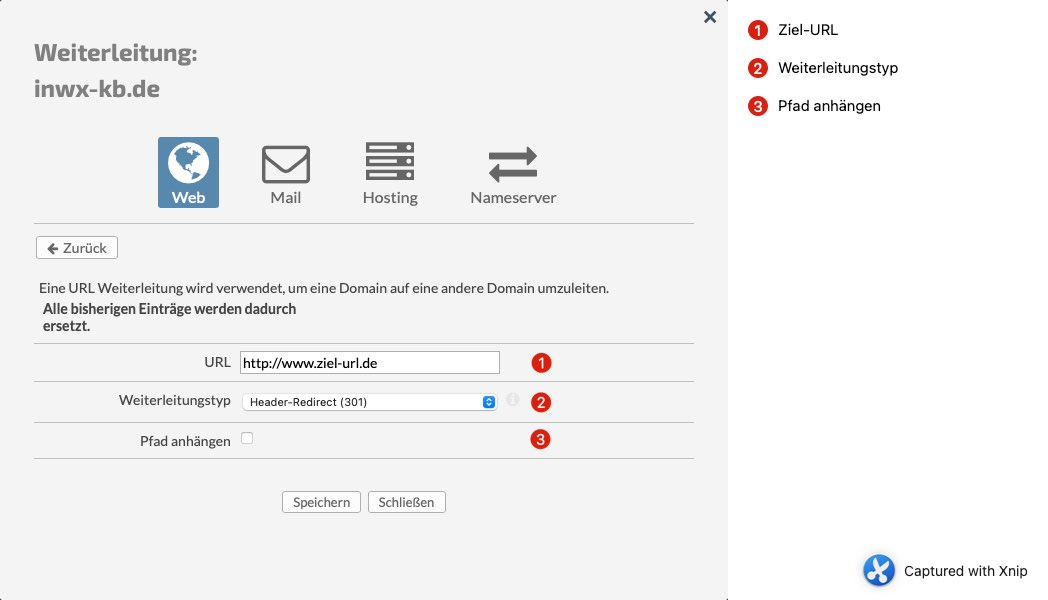 Now enter the destination URL (1) and select the forwarding type (2).
By default, the forwarding takes place as a header redirect type 301 (Moved permanently).
You still have the choice between type 302 (moved temporarily) or frame forwarding.
With frame forwarding, the source URL (in this example "
inwx-kb.de
") remains in the address line of the browser and the destination URL is hidden. When choosing frame forwarding, you can also enter the title, description, search words and a favicon. Please note that mobile websites may have scaling problems due to the frame.
Please note that, depending on the extent of the changed DNS settings, the settings may take effect only after 4 hours and 24 hours.