If you do not want to manage the DNS at INWX or if you want to leave the DNS settings of your domain to your (hosting) provider, there is the possibility to choose external name servers for your domain.
Your domain remains in the administration at INWX, but you can leave the DNS settings to your (hosting) provider, so that he can configure your domain optimally for his systems.
Requirements
Your (hosting) provider must have given you the names of the name servers and configured them already. A so-called DNS zone must exist which means the domain must be created on the namservers and the name servers must also be synchronized. Some domain extensions perform checks when the name servers are changed (e.g. .DE). If the nameservers are not configured correctly, the update will fail and your domain may then be unreachable.
To use your domain with external name servers click on the menu item Domain list (1) in your customer area and find the domain for which you want to make the changes. Click on the action menu (2) and select the function External name servers (3).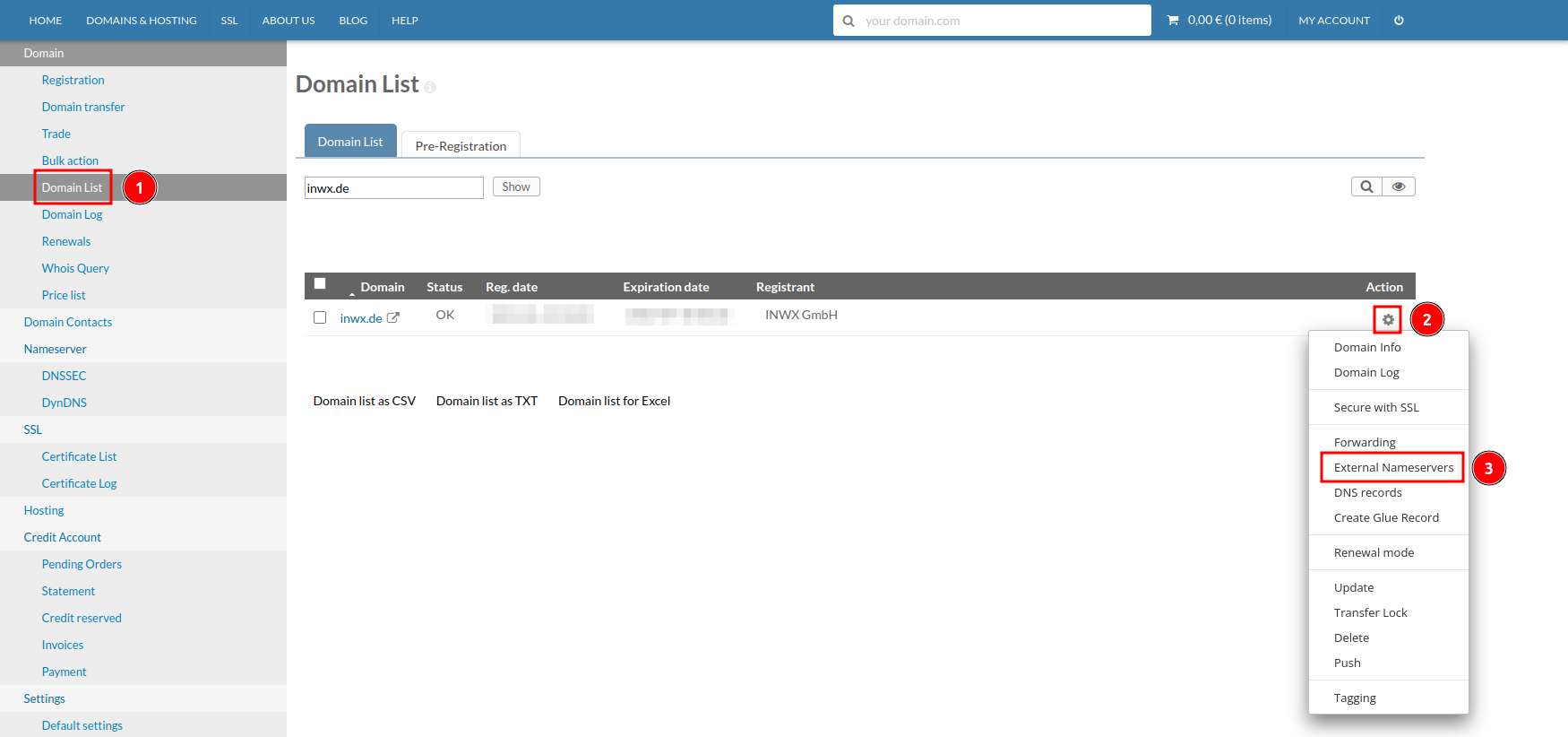 In the new window, first select the above button Nameserver (1) and then External Nameservers (2). Depending on whether you have used external name servers before, a preselection may be displayed.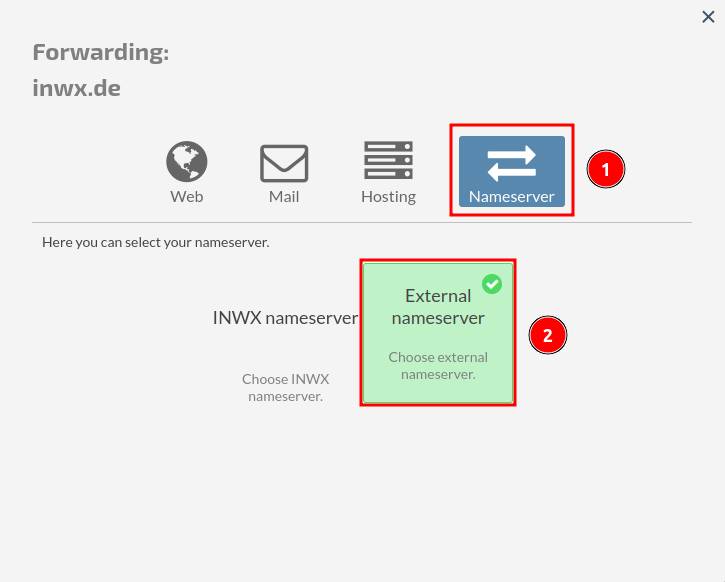 Now enter the names of the name servers that were provided from your (hosting) provider. You must enter at least 2 nameservers, primary (1) and secondary (2). The maximum number of possible name servers may differ depending on the domain extension. Finally, save the entries (3).
An update will now be performed for your domain and the new name servers will be sent to the respective registry. The changes can take between 3 and 48 hours to become fully active. If you receive an error message (UPDATE FAILED) via e-mail during the update, please have your (hosting) provider check the correct configuration of the name servers or contact our support at support@inwx.de.